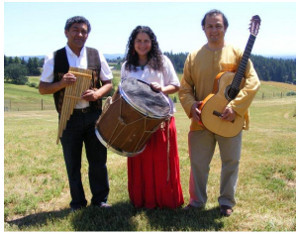 Grupo Condor will perform Latin American folk music at the Tualatin Library on Saturday, October 8th, 2 pm to 3 pm. This group expertly blends the traditional musical styles of all of Spanish-speaking America with string, flute, and percussion instruments.
After the performance kids grades three and up will make their own pan flutes in a workshop taught by the performers.  Preregistration is required for the workshop which has a limit of 25 participants.
A Friends of the Tualatin Library donation in support of Hispanic Heritage Month made this performance at the library possible. It's free and open to the public; we hope you enjoy it.