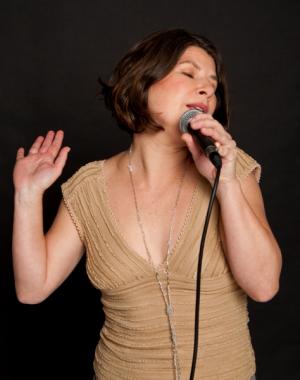 Jazz singer/songwriter Anandi will perform at the Tualatin Public Library on Sunday February 26, 2017 at 2 pm in the next installment of the library's Sunday Music Series.
Whether she's singing jazz standards or her own original songs, Anandi projects a special mood, mesmerizing listeners with a thoughtful approach to every song. You might want to click on over to her website where you can listen to Anandi performing Unchained Melody, Old Devil Moon, Quiet Nights, and other jazzy tunes. (This Friends volunteer listened to all 13 songs on the website; can't wait to hear Anandi sing in person.)
A Friends of Tualatin Library donation supports the library's Sunday Music Series.