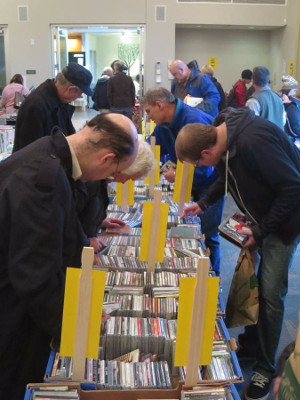 The Friends of the Tualatin Library will host a Used Media ONLY sale Saturday, April 8, from 10 am to 3 pm in the Tualatin Public Library's lobby. An avalanche of recent donations means a great selection of used DVDs (movies, documentaries, foreign language films, and kids); audiobooks (CDs and MP3s) and hundreds of CDs of every musical genre.
Prices range from 50 cents to $2, or as marked for some special DVDs. We invite you to come early for the best selection.
The Library is located at 18878 SW Martinazzi Ave. in Tualatin.