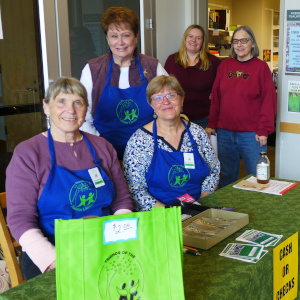 Friends of the Tualatin Public Library advocates, fundraises, and provides support for the Tualatin Library.
Our main activity is selling quality used books to raise funds for library programs. We hold semi-annual booksales, offer books for sale inside the library whenever the library is open, and post books for sale in our Amazon.com store.
With the funds raised through the sale of used books, we make possible programming and purchases that would otherwise be outside the library's budget including the summer reading program, the annual movie license, and a programs like the Sunday music around the hearth series.