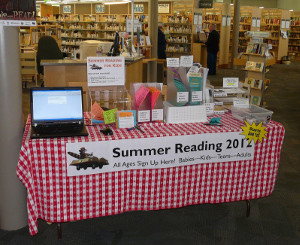 With the funds raised through the sale of used books, we make possible programming and purchases that would otherwise be outside the library's budget:
Summer reading – books, prizes and programs for readers of all ages.
Books for babies – kits for newborns include baby's first book, bookmark and library card.
Movie license – covers copyright so the library can host movies for teens and families.
Furnishings – book carts, dry erase boards, browser boxes and more.
Programs – storytelling festival, ESL classes.
Advocacy – contributions to the People for Libraries political action committee.