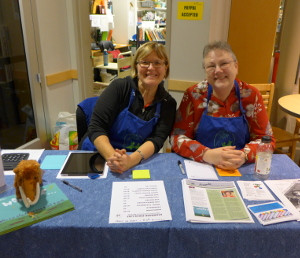 The Friends' main activity is selling quality used books to raise funds for library programs. We do this in three different ways:
Ongoing. We offer books for sale in the library. It's self-service and available whenever the library is open.
Semi-annual sales. We hold semi-annual Spring and Fall weekend sales in the library community room.
Online. We post books for sale in our Amazon.com store.
If you'd like to donate materials for our book sales, please see our donation guidelines.