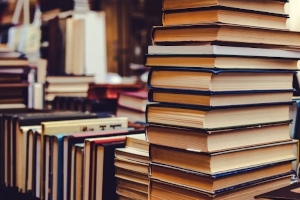 On 7/14/20 we announced that the Friends of Tualatin Library would start accepting book donations on 7/22. Governor Brown's "sounding the alarm" press conference this week regarding the COVID-19 surge in Oregon prompted a reconsideration of the start date and we've decided to postpone it for at least another two weeks. We think it prudent to hit pause with the COVID-19 case numbers going up, rather than down.
When the threat of COVID-19 infection is reduced to a lower level, we will accept donations of used books on a limited basis. Donations will be accepted by appointment only and limited to 2 medium-size boxes. Patrons may schedule more than one appointment to donate additional material.
Please watch this space for the new start date.