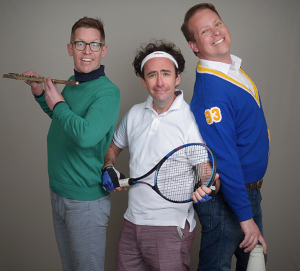 The Tualatin Library's 2019 Summer Reading program starts on Saturday, June 1st. The library will stay open later that day to celebrate, and Grammy-nominated "kindie rock" band Recess Monkey will play from 6 to 7 pm to join in the fun. The whole family can sign up for summer reading and enjoy some catchy, clever, high-energy tunes.
The library will be open until 8 pm for this special day. Kids and teens will receive a free book when they sign up for Summer Reading. Sign up starts at 10 am when the library opens.
The Friends donated funding to the library for books and activities for the Summer Reading Program. We hope you'll enjoy it!